For more than 150 years, our school motto – "Blessed are the pure in heart" – has evoked countless interpretations by our students, faculty and staff. Anyone who's spent any time at TCS will probably have their own ideas about how best to read these words – and that's the best part: coming to our own individual understanding of what it means to be pure in heart.
We are thrilled that you are interested in exploring the TCS community and realizing for yourself, what's within. We encourage you to explore and enjoy the website. We hope that the images, facts and stories within will help you get a sense of our family. The best way to find out who we really are, however, is to visit campus and meet the outstanding students and faculty who make TCS the warm and engaging community that it is.
To set up a visit or obtain more information about TCS, please contact the admissions office at admissions@tcs.on.ca, call 905-885-3209 or complete our online inquiry form.
If you would like to go ahead and complete an application online, please visit our Apply Now page.
Looking forward to speaking with you soon.
Kathy LaBranche
Executive Director - Strategic Enrolment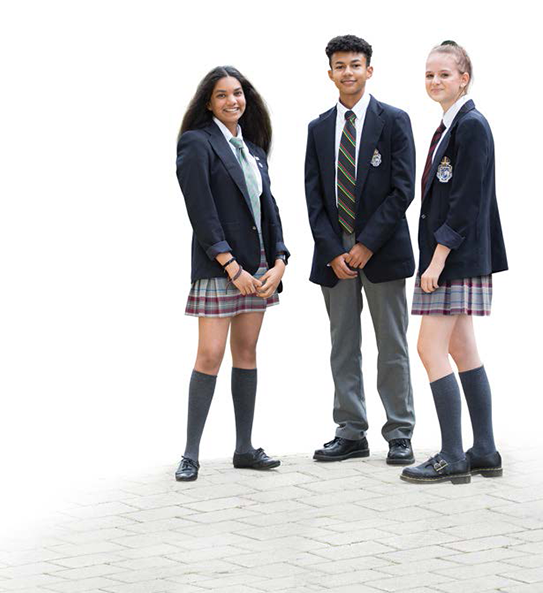 Admissions on the road
Find out where our admissions team will be visiting next
Our admissions team is heading to destinations around the world. We invite you to join us at an event near you to learn more about our people, program and place. Discover how the TCS experience offers an abundance of opportunities and a supportive community that will foster your child's growth and help them realize all that is within themselves.
Facts & Figures
102
Junior School day students
214
Senior School day students
284
Senior School boarding students
Financial Assistance
Our financial assistance program is comprised of need-based bursaries and merit-based scholarships. Approximately 90% of the School's $3 million financial assistance budget is directed towards our "need-based" bursaries. We also offer a handful of "merit-based" scholarships. Understanding the School's financial assistance program, by reviewing the information on this website carefully, will help families determine their eligibility as well as clarify the different options available.
The Boarding Experience at TCS
Within the TCS boarding community, students find a deep sense of belonging within a real extended family. To be a student here is to be part of a unique, enduring culture dedicated to the discovery of what's within. The solid foundation built through this immersive experience is shared by graduates as they carry the spirit of TCS forward to build successful, fulfilling lives.
Join the TCS conversation on YouTube, Facebook & Instagram