Trinity College School is committed to inviting varied and interesting guest speakers to address the School community. Our guest speakers present to our community during a variety of TCS events such as the Mac Campbell Lecture Series, subject specific lectures and other special occasions such as Scholar's Awards and Week Without Walls.
Below are a selection of speakers who have shared their stories and thoughts with TCS students and staff in recent years: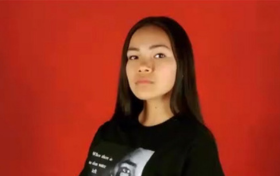 Autumn Peltier, Water Warrior
Autumn Peltier is an Anishinaabe Indigenous clean water advocate from the Wiikwemkoong First Nation on Manitoulin Island. She is known as a "water warrior" and Chief Water Commissioner of the Anishinabek Nation, and has spoken around the world on clean water issues, including addressing the United Nations on World Water Day when she was 13 years old.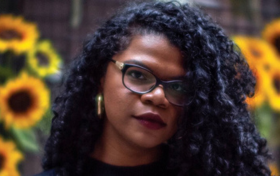 Eternity Martis, Journalist and Author
Eternity Martis is an award-winning Toronto-based journalist. She was a 2017 National Magazine Awards finalist for Best New Writer and the 2018 winner of the Canadian Online Publishing Awards for Best Investigative Article. Her debut memoir, They Said This Would Be Fun, is a Toronto Star, Globe and Mail and Vancouver Sun bestseller.
Sunjay Nath, International Leadership Speaker
Sunjay Nath travels globally sharing insights on leadership and performance. His trademark, "The 10-80-10 Principle" is a framework that helps individuals and teams improve performance, combining best practices with small wins to help people empower themselves. Mr. Nath is the author of The 10-80-10 Principle and The ABCs of Student Leadership.
Cassie Campbell-Pascall, Olympic Gold Medalist (Hockey) and CBC Sports Analyst
As captain of Canada's national women's hockey team, Cassie Campbell-Pascall competed in three Olympic Games and seven IIHF World Championships, winning eight gold medals. She joined Hockey Night in Canada and became the first woman to do colour commentary on their broadcast. She was the first female hockey player to be inducted into Canada's Sports Hall of Fame.
Spencer West, Activist
After losing both legs from the pelvis down at the age of five, Spencer West entered a world that might have easily defeated him. Instead, he tackled challenge after challenge, learning to navigate in a world set against those with disabilities. His many accomplishments and lessons learned led him to discover the techniques people can use to redefine "possible" in their own lives.
Lew Cirne '89, Entrepreneur
Lew Cirne '89 is CEO and founder of New Relic, and has led the company since its beginning in 2008. As the pioneer of modern APM, he previously founded Wily Technology and led the company from 1998 to 2006. He is a frequent guest lecturer at Stanford and Harvard, speaking on entrepreneurship.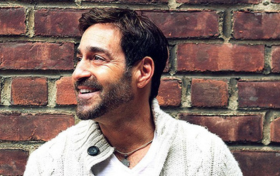 Scott Fried, public speaker, HIV/AIDS educator and author
Scott Fried is an award-winning international public speaker, HIV/AIDS educator and the author three books: If I Grow Up: Talking with Teens about AIDS, Love and Staying Alive, My Invisible Kingdom: Letters From the Secret Lives of Teens, and A Private Midnight: A Teenager's Scrapbook of Secrets.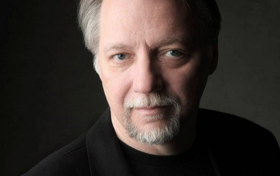 Edward Burtynsky, Photographer
A world-renowned photographer, Edward Burtynsky creates stunning photos – "reflecting pools of our time" – that explore large-scale social, political and economic issues, including water, oil and the upheaval caused by rapid industrialization. He is an Officer of the Order of Canada and a recipient of the Governor General's Visual & Media Arts Award.
Morgan Wienberg, Human Rights Activist and Founder, Little Footprints, Big Steps
Raised in Whitehorse, Yukon, throughout her youth Morgan Wienberg volunteered with non-profit organizations and developed an all-consuming interest in human rights. In 2011, she co-founded Little Footprints, Big Steps, working to address the root causes of family separation and poverty in Haiti through programming in child wellbeing and development, family and community development, advocacy of child rights and community health.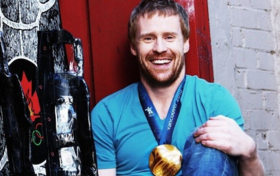 Jon Montgomery, Olympic Gold Medallist (Skeleton) and TV Host
Jon Montgomery captured the hearts of Canadians after winning the gold medal in skeleton during the 2010 Vancouver Winter Games. His celebratory walk through Whistler showcased his passion, spirit and sense of humour – traits that he brings to every platform, whether in front of a live audience or acting as host of The Amazing Race Canada.
Rick Mercer, Comedian and Author
Born in St. John's, Newfoundland, Rick Mercer has won over 25 Gemini Awards for his top-rated CBC series: The Rick Mercer Report, Made in Canada and This Hour has 22 Minutes. He also starred in Rick Mercer's Talking to Americans, and is the author of three national bestsellers. In 2014, he was made an Officer of the Order of Canada.
George Brady, Holocaust Survivor
The only member of his immediate family to survive the Holocaust, including detention in Terezin and Auschwitz, George Brady later immigrated to Canada and dedicated his life to ensuring remembrance of the Holocaust. His sister's life became the subject of an award winning book, Hana's Suitcase, and a documentary. In 2008, Mr. Brady was named to the Order of Ontario.
Marina Nemat, Author and Former Political Prisoner
After the Islamic Revolution of 1979, Marina Nemat was arrested at the age of 16 and spent more than two years in a political prison in Tehran, where she was tortured and came very close to execution. She came to Canada in 1991 and in 2007 wrote her memoir, Prisoner of Tehran, which became an international bestseller.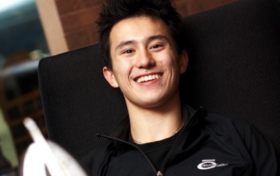 Patrick Chan, Olympic and World Champion Figure Skater
Patrick Chan is a three-time world figure skating champion and was the youngest ever Canadian Men's Figure Skating Champion when he earned the title at the age of 17. In 2011, he was honoured with the Lou Marsh Award as Canada's top male athlete after setting world record scores in both the short and long program at the World Championships.
Dr. James Orbinski, Humanitarian Practitioner, Global Health Scientist
Dr. James Orbinski is a globally recognized humanitarian practitioner and advocate, as well as one of the world's leading scholars and scientists in global health. As international president of Médecins Sans Frontières from 1998-2001, he accepted the 1999 Nobel Peace Prize on behalf of MSF. His bestselling book, An Imperfect Offering: Humanitarianism in the 21st Century, won the 2009 Writer's Trust Shaunessy-Cohen Prize.
Dr. Jane Goodall, primatologist and anthropologist
Dr. Jane Goodall began her landmark study of chimpanzees in Tanzania in June 1960, under the mentorship of famed anthropologist and palaeontologist Dr. Louis Leakey. Her work became the foundation of future primatological research and redefined the relationship between humans and animals. In 1977, she founded the Jane Goodall Institute, a global non-profit that empowers people to make a difference for all living things.
Gen. Romeo Dallaire (Ret.), Canadian Senator and Mental Health Advocate
Lieutenant-General Roméo Dallaire was leading a UN Assistance Mission in Rwanda (UNAMIR) when the country was devastated by genocide in 1994. He continued to bear witness to the tragedy, writing the bestselling book, Shake Hands with the Devil, to expose the failures by humanity to stop the genocide. His message is simple and undeniable: "Never again."