At TCS, we offer a dynamic music program that seeks to inspire a lifelong love of music in every student.
Our Grade 5 music program focuses on exploring, experiencing and creating music through the Orff-Schulwerk approach. Orff-Schulwerk is a holistic approach to music education that integrates singing, movement, speech and the playing of Orff instruments.
TCS offers a full complement of beautiful Studio 49 Orff instruments. These specially designed barred percussion instruments consist of xylophones, metallophones, glockenspiels and contrabass bars. Orff instruments allow students to explore and create music without any prior experience. They encourage joyful participation, creativity and musical growth from all participants. Through the Orff approach, students are involved in rich learning experiences focusing on 21st century learning skills of creativity, communication, critical thinking and collaboration.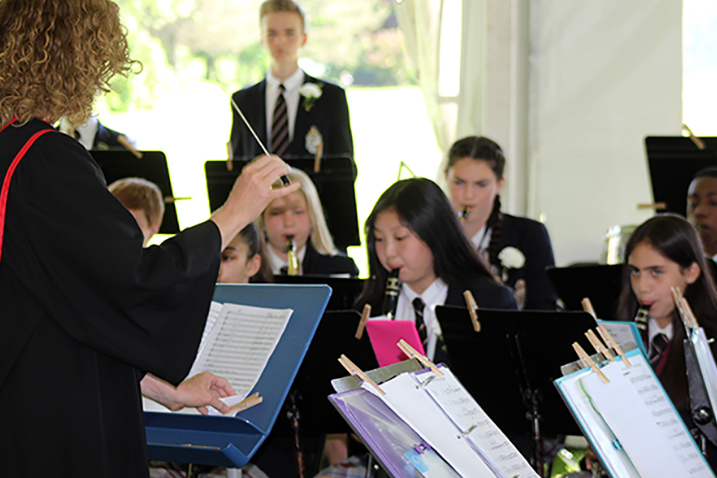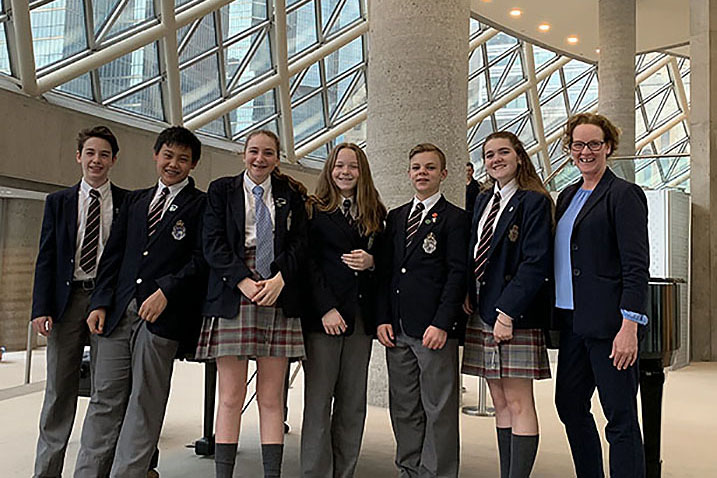 Towards the end of Grade 5, students are excited to begin learning a concert band instrument. Orff teaching methods are used throughout our band program from Grades 6 to 8 to build stronger musicianship in every learner.
At the Junior School, we have a long history of musical excellence in band. Our concert band program focuses on authentic achievements where students learn by performing and creating. Diverse repertoire and technique are used to develop performance skills to a high level, fostering musical appreciation and the creation of a lifelong skill. Our band program teaches skills that grow beyond the music. By performing in an ensemble, our students build their sense of caring and community, their confidence and character as well as their potential as future leaders.
Music making is an integral part of life at the Junior School. With co-curricular offerings that change throughout the year, students can participate in areas of music that match their interests. School concerts feature our Grade 5 Orff Ensemble, our Grade 6, 7 and 8 Concert Bands, as well as the Tottenham Band, the Junior School's high-performance ensemble. Tottenham Band performs at school functions and participates in competitive festivals such as OBA, MusicFest, OMFA Provincials, Quinte Rotary and Kiwanis. Each year our school also enjoys participating in the Conference of Independent Schools' Music Festival at Roy Thomson Hall.